Smooth Quartz - Energy Amplifying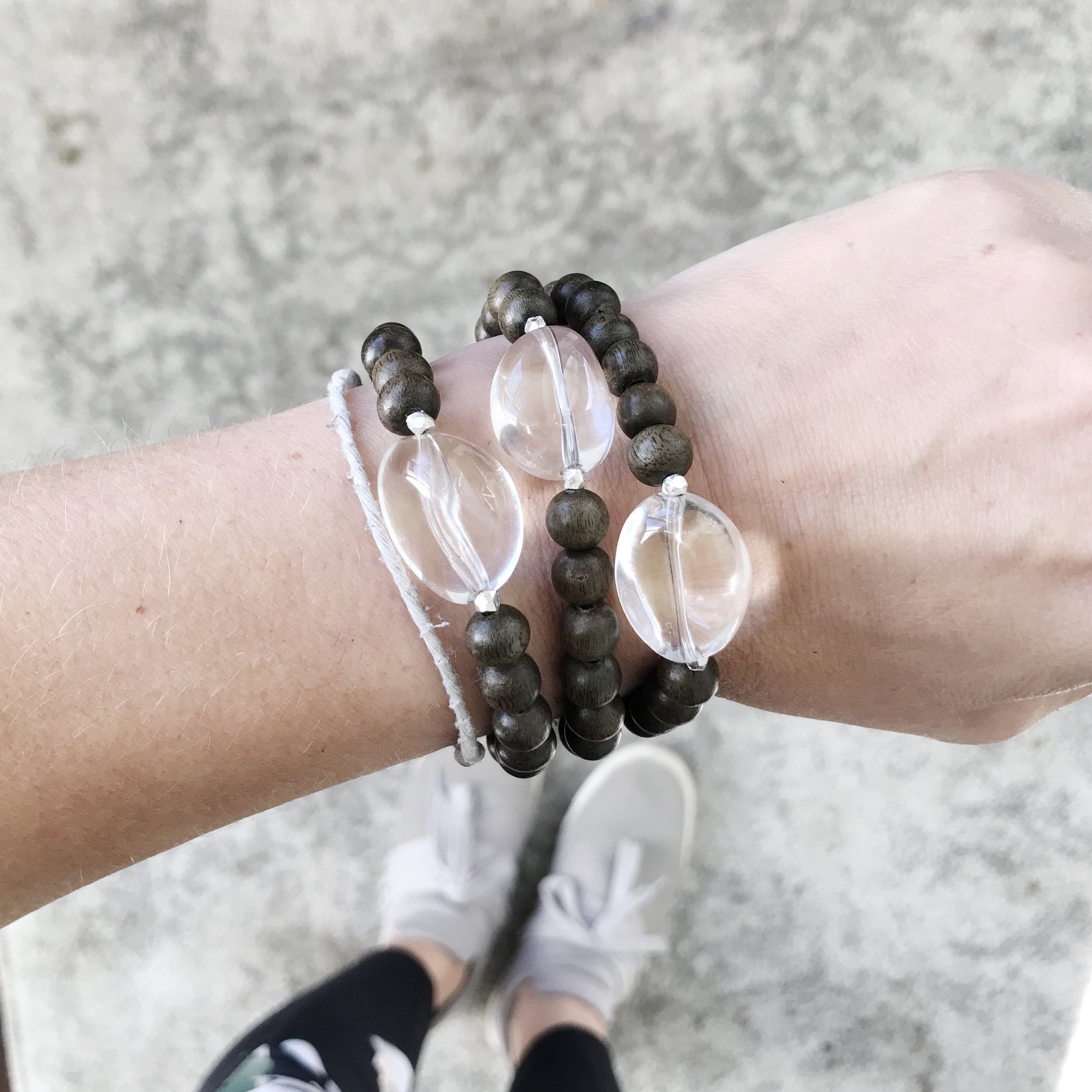 Smooth Quartz - Energy Amplifying
Crystal quartz is a powerful healing stone and energy amplifier, raising energy to the highest possible level. Quartz helps to amplify our intentions and manifestations.
Our Single Stone diffuser bracelets feature a single unique, sometimes rare gemstone chosen for its beauty and supporting properties. Each bracelet is handcrafted in our studio using the highest quality stones, grey wood and black lava stones on the pulse point. A drop of your favorite essential oils added to the lava stones turns your bracelet into a mobile diffuser providing a subtle aromatherapy experience.
For more information on how to use essential oils with our jewelry, check out our FAQ's.