Raw Labradorite Diffuser Necklace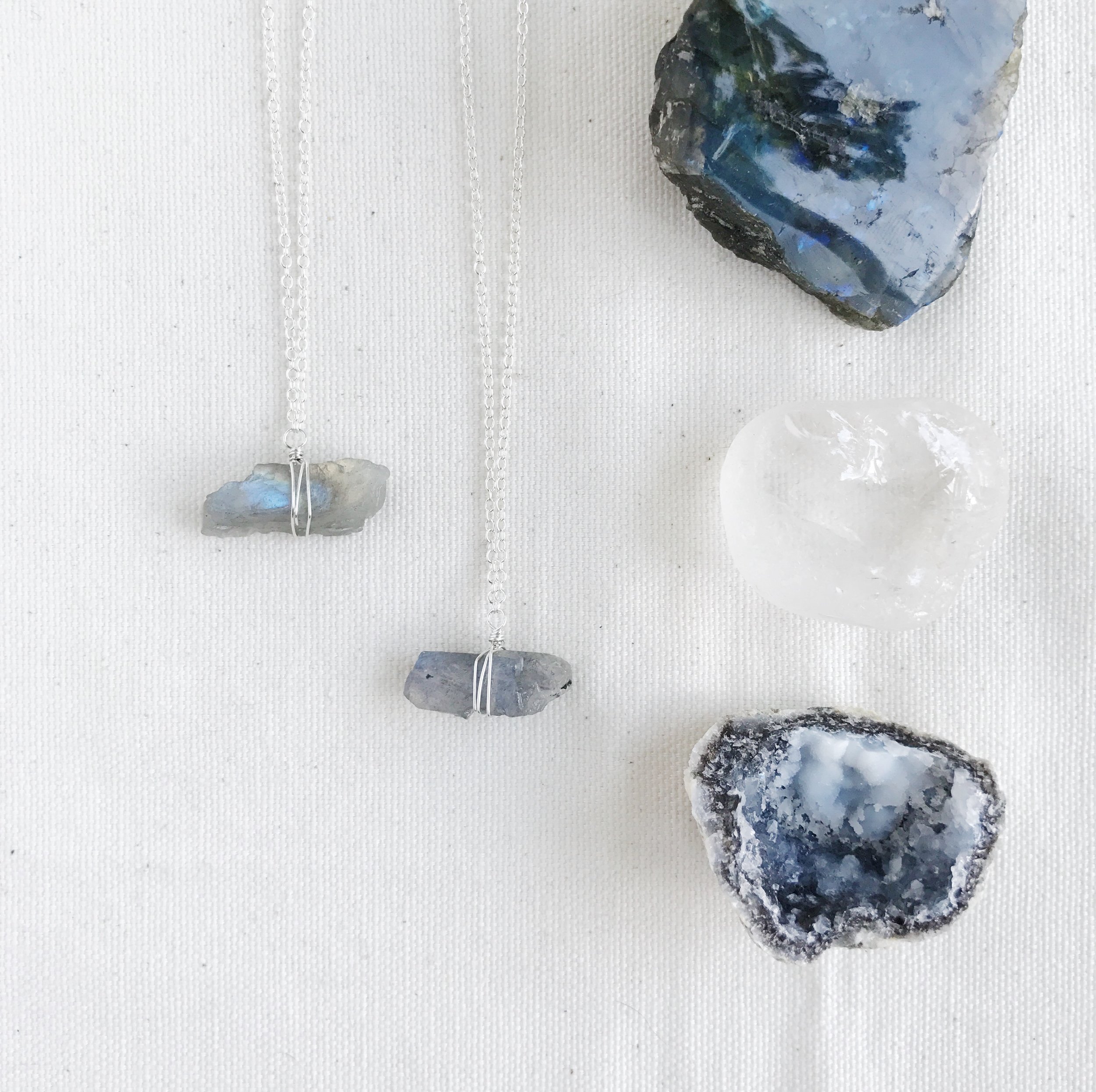 Raw Labradorite Diffuser Necklace
Gorgeous, unpolished labradorite slices seem to glow from within. Even without facets, these beautiful specimens emit flashes of incredible color.
One of the most magical and protective stones, labradorite forms a barrier and deflects unwanted energies from the aura.
It's a wonderful stone to have around during times of transformation, as it dispels illusions and imparts strength and perseverance.
Wrapped with sterling silver wire and suspended from sterling silver chain, approximately 18 inches long. The perfect length for layering shorter or longer pieces with.
Add your favorite essential oil to the black lava beads at the nape to turn this necklace into a mobile diffuser.
Model photography by Alison Margo Photography.