Labradorite - Transformation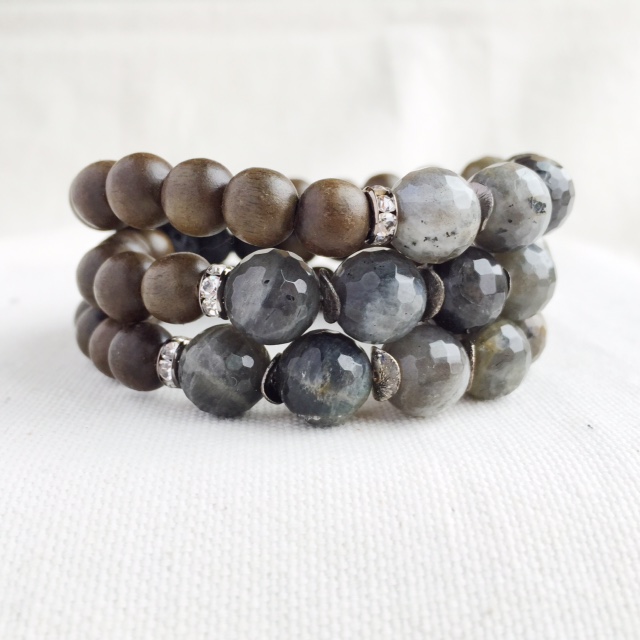 Labradorite - Transformation
Known as a bringer of light, Labradorite is a mystical stone. Grey in appearance with flashes of blue, green, gold, at times even purple. It imparts strength and perseverance during times of change and transformation.
Our Big Beads diffuser bracelets feature slightly larger beads and stylish design. Each bracelet is handcrafted in our studio using high quality gemstones, grey wood beads and black lava stones on the pulse point. A drop of your favorite essential oils added to the lava stones turns your bracelet into a mobile diffuser providing a subtle aromatherapy experience.
For more information on how to use essential oils with our jewelry, check out our FAQ's.